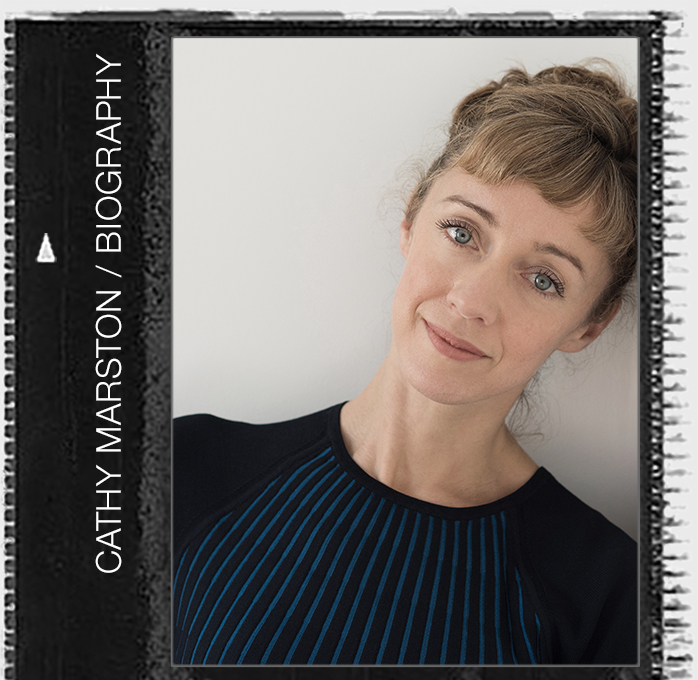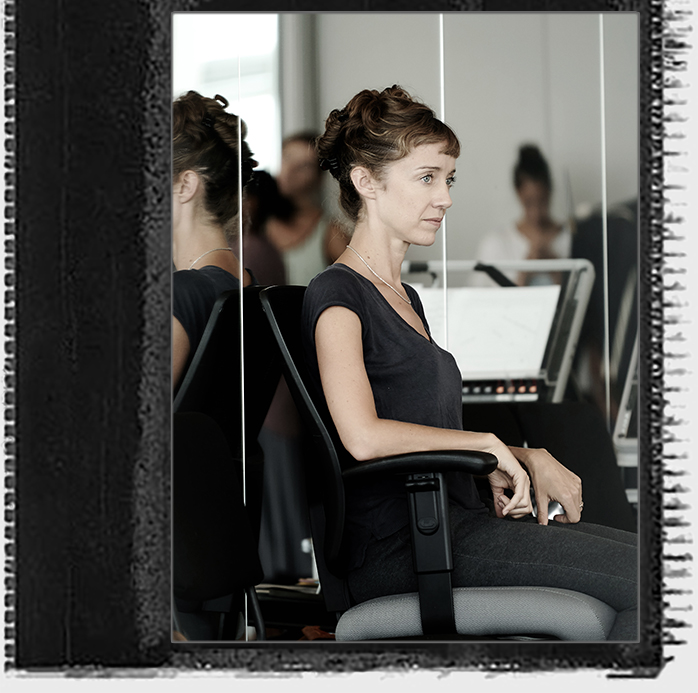 Biography
Cathy Marston is an award-winning choreographer, artistic director and Clore Cultural Leadership Fellow. After education in Cambridge, she spent two years at the Royal Ballet School, before launching a successful international career now spanning over twenty-five years. She will become Director of Ballett Zürich, Switzerland, from August 2023.
Marston's great gift is to join artistic dots, creating form for stories, emotions and ideas. As Associate Artist of the Royal Opera House (2002-2007), she interpreted Ibsen and Shakespeare in Ghosts and before the tempest…after the storm, as well as many other short works. During her six-year tenure directing the Bern Ballett, Switzerland, (2007-2013) she developed her unique approach to narrative in works such as Juliet and Romeo and Ein Winternachtstraum. Since 2013, receiving commissions from companies all around the world, she continues to offer new perspectives to old narratives, for example in Mrs Robinson (her adaptation of Charles Webb's The Graduate), Snowblind (inspired by Edith Wharton's Ethan Frome), Charlotte Bronté's Jane Eyre, DH Lawrence's Lady Chatterley's Lover and John Steinbeck's Of Mice and Men. Likewise, she offers unusual perspectives in her biographically-inspired works, The Cellist, Victoria and Witch-hunt. Ever-more widely recognised for her distinctive style of dance-drama, she won the South Bank Sky Arts Award for Best Dance Production for Victoria (Northern Ballet), the UK National Dance Award for The Cellist (The Royal Ballet), The Suit (Ballet Black) and has been short-listed for both the Olivier Awards and National Dance Awards for several other works including Jane Eyre and Victoria (Northern Ballet.) In 2020 the International Institute for Dance and Theatre awarded her their prize for Excellence in International Dance.
Marston has also embraced the digital stage: The Cellist, Victoria and other short works have been live streamed to cinema/TV and are available on DVD/digital platforms. Her film works include Bertha (Joffrey Ballet), Switchback (Ballet Unleashed) and Drift in which she performs herself.
Collaboration is a key aspect of Marston's creative process, both with dancers in the studio but also with composers, designers, dramaturgs and others. Edward Kemp has been key to many of her works, co-writing scenarios with her for over twenty years. Composers such as Thomas Newman, Philip Feeney, Terry Davies, Michael Daugherty and Gabriel Prokofiev have created scores for her work. She partners with designers like Michael Levine, Patrick Kinmonth, Hildegard Bechtler, Lorenzo Savoini and Bregje van Balen.
Her works have been commissioned and staged around the world for companies such as The Royal Ballet, San Francisco Ballet, American Ballet Theatre, Joffrey Ballet, Houston Ballet, Northern Ballet, English National Ballet, Cuban National Ballet, Danish Royal Ballet, Ballet Black, Les Grands Ballets Canadiens and many more. She has also founded two project based companies: The Cathy Marston Project (UK) and Compagnie La Ronde (Switzerland), touring Switzerland with a production, '8' created in collaboration with 4 choreographers and commissioned by the Steps Dance Festival in 2022.
Cathy's works have been commissioned by the following organizations:
UK: The Royal Ballet; the Royal Opera House; Royal Opera, Northern Ballet; Ballet Black; English National Ballet; George Piper Dances (Ballet Boyz); David Hughes Dance; The Ensemble Group; Central Ballet; Images of Dance; Encore Dance Company; Royal Ballet School; London Children's Ballet; Grange Park Opera; Sonia Friedman productions, BBC, Channel 4
Switzerland: Bern Ballett; Ballett Basel; Ballett des Theater St Gallen; Ballet Junior de Geneve
Germany: Ballett im Revier - Gelsenkirchen; Ballett des Theater Koblenz
Austria: Graz Oper Ballett
Finland: Finnish National Ballet
Denmark: Danish Royal Ballet; Copenhagen Summer Ballet
Poland: Ballet of the Castle Opera, Sczeczin
USA: American Ballet Theatre; San Francisco Ballet; Joffrey Ballet; Washington Ballet
Canada: National Ballet of Canada; Les Grands Ballets Canadiens
Cuba: Cuban National Ballet; Danza Contemporanea de Cuba
Hong Kong: Hong Kong Academy of Performing Arts
Australia: Opera Australia