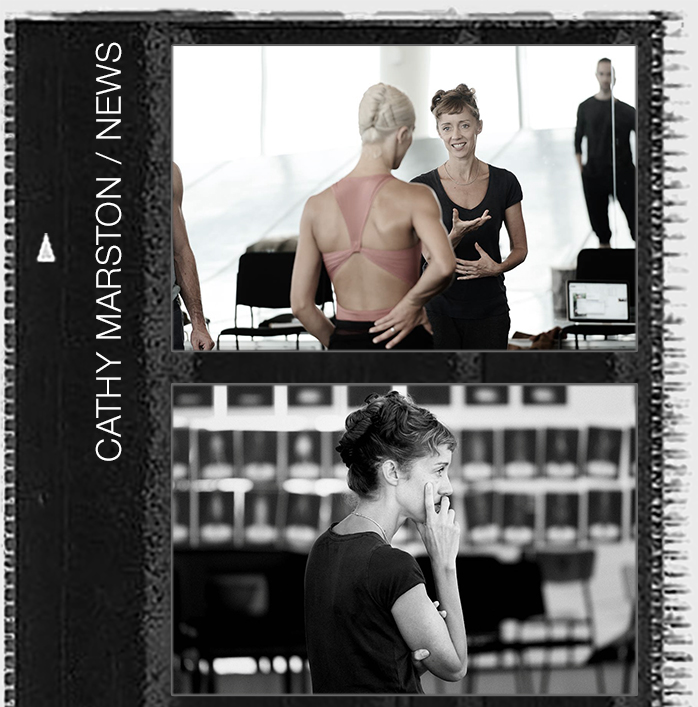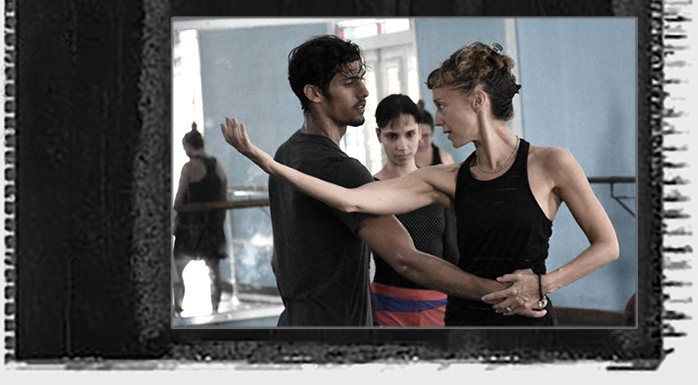 Photography by Sasha Onyshchenko and Erik Tomasson
News
Follow me on Facebook, Twitter and Instagram for latest news.
Live productions:
San Francisco Ballet, US: Mrs Robinson
Sadly the live premiere of Mrs Robinson is postponed until spring 2022 because of the Covid19 pandemic, however, Marston created a short film with Director, Lauren Finerman, In addition excerpts of the staged work have been captured by director, Ross MacGibbon, and will be released in due course.
After the success of her first ballet for SFB (Snowblind) Marston is thrilled to be creating a new work for the company inspired by the iconic character from Charles Webb's novella The Graduate, on which the classic film of the same named was also based. The creative team include composer Terry Davies, designer Patrick Kinmonth and dramaturg Edward Kemp.
Joffrey Ballet, Chicago, US: Of Mice and Men
PREMIERE POSTPONSED FROM 2020 UNTIL 2022
Having enjoyed a wonderful collaboration restaging Marston's Jane Eyre on Joffrey Ballet in 2019, she will return to the company in 2021 to create a new work based on Steinbeck's masterpiece Of Mice and Men. Working with an international, stellar team, including composer Thomas Newman, set designer Lorenzo Savoini and costume design Bregje van Balen.
Staatsballett Karlsruhe, Germany: The Suit
GERMAN PREMIERE POSTPONED FROM JUNE 2020 UNTIL 2022
Based on a South African short story by Can Themba, this work was created on Ballet Black in the UK in 2018 and won several awards including Best Classical Choreography from the UK National Dance Awards. In its first restaging Marston joins Bridget Breiner's new company in Karlsruhe. The music is Kronos Quartet brought together by Philip Feeney, designed by Jane Heather, light by David Platter and dramaturgy by Edward Kemp.
"The Suit masterfully transposes its source … the work is consummately crafted, and achieves its effects with an astonishing economy of means."
The Guardian
Cie. La Ronde, Switzerland: 8
Cathy Marston has founded this new, Swiss, independent company with fellow choreographer, Ihsan Rustem, in 2020 during the Covid Lockdown period. Companie La Ronde creates and produces dance-led, theatrical works.
8 is the first production by Cie. La Ronde. A full-evening dance work fusing an international quartet of choreographers, Cathy Marston, Ihsan Rustem, Caroline Finn and Luca Signoretti, who will together reimagine the way in which stories are told. They will create a modern day adaptation of Arthur Schnitzler's controversial 1920 play Reigen (La Ronde). The four unique signatures tell eight stories, all of which are linked together to form a whole.
The production, 8, has been co-commissioned by Theater Winterthur, where it will premiere in April 2022, and Migros Kulturprozent Steps Festival, which will tour the work around Switzerland in April/May 2022.
On Film/TV/Digital/DVD:
The Cellist / Royal Ballet
Marston's 2020 work, The Cellist, which was filmed for cinema release by Ross MacGibbon, has now been released by Opus Arte on DVD and Blu-ray and is available at many retailers online.
In Our Wishes / Royal Ballet
Marston's pas de deux, 'In Our Wishes' was performed in The Royal Ballet's Back On Stage gala as well other performances during their autumn 2020 season which were live-streamed and later broadcast on BBC iPlayer. The duet was performed by Fumi Kaneko/Reece Clarke and Romany Padjak/Calvin Richardson.
Victoria / Northern Ballet
Her ballet, Victoria, for Northern Ballet, also filmed by Ross MacGibbon for cinema release, is also available on DVD and Blu-ray.
The film is also part of Northern Ballet's 2021 digital season and available to view for 1 month from 20th Feb – 20th March 2021.
Mrs Robinson (short film) / San Francisco Ballet
Marston collaborated with film director, Lauren Finermann, to create a short film of her choreography of the live work, performed by SFB principal dancers, Sarah van Patten, Joseph Walsh and Luke Ingram. It was filmed on location at the Fairmont Hotel in SF. Released initially in San Francisco Ballet's season opening virtual gala, it was described as 'compelling' and 'perfectly cast' by the San Francisco Chronical. It's being released for further selected periods online and to festivals internationally.
Drift / Cathy Marston
www.youtube.com/watch?v=QFwqVp8TGA8
Marston created and performed in a short film, 'Drift', collaborating with film director, Felix von Muralt, during the Covid Pandemic in August 2020. It was captured on the banks of the River Aare, ten minutes from her home in Switzerland. The film received international attention; among other features, The Guardian spotlighted it commenting:
'Balancing on fallen trees or calf-deep in the water, moving meditatively to a specially composed score by regular collaborator Philip Feeney, she offers a welcome retreat from the current world'
The Guardian - view article
Joffrey Ballet, Chicago, US: Bertha (a short film)
During 'Covid times' many companies and creators are turning to digital programming. Marston will work with Joffrey Ballet on a short film about 'Bertha Mason' – perhaps better known as the 'mad wife in the attic' from Charlotte Bronte's novel, 'Jane Eyre'. Inspired by the Joffrey dancers as she staged her ballet of 'Jane Eyre' on the company, Marston proposed this short film having long felt the desire to focus her attention on Bertha. Abandoned by her husband and banished to a life of solitude, the love-scorned Bertha Mason grapples with haunting memories of the past and her slow descent into madness. This is also the first collaboration between Marston and composer Errollyn Wallen, to be shot on location in Chicago by Tim Whalen/ Big Foot Productions.
Becoming Giulia – documentary feature (2021)
In the course of 2020 and 2021 Marston was one of the protagonists of the feature cinema documentary film Becoming Giulia. The film follows the life of Giulia Tonelli, principal dancer of Ballet Zürich. Marston features with two of her works: research for The Scarlett Letter and the duet In My Wishes. The film is directed by Laura Kaehr and produced by Point Prod Geneva, the release date is set in the second half of 2021.