Choreography 2005
Ghosts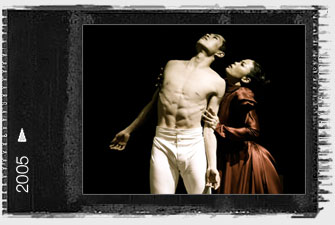 Premiere: Linbury Theatre, Royal Opera House, London. September 2005
Commissioned by the Royal Opera House and based on Ibsen's play.
Music: Dave Maric – specially commissioned for harp, cello, marimba, bass clarinet and viola.
Set and Costumes: Jon Bausor
Light: Simon Bennison
Cast: 7
Length: 65mins
full details video gallery microsite
"There is perfect logic to reframe (Ghosts) in dance…her re-structuring is deft…her choreography is wonderfully illustrative of character… she has let the drama bleed through the dance."
Telegraph 2005
Orpheus and Persephone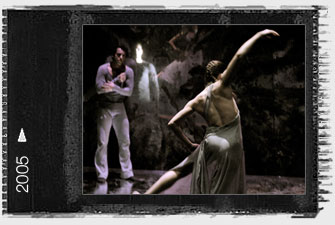 Premiere: Ballett Basel, Theater Basel, Switzerland. May 2005
Music: Peteris Vasks – 4th String Quartet
Set: Heindrich Nagel
Costumes: Heidi de Raad
Cast: 9
Length: 30mins
Viatore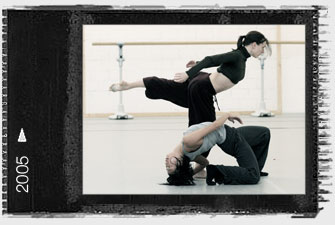 Premiere: Images of Dance, UK tour 2005.
Music: Peteris Vasks – Viatore
Costumes: Jean-Marc Puissant
Cast: 12
Length: 13mins approx